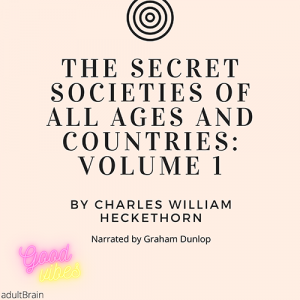 Secret Societies of All Ages and Countries: Volume 1
Publisher's Summary
Volume one of the two-volume encyclopedia of Secret Societies.
First written in 1875, this University Press edition duplicates the second edition of 1893, which was completely revised and rewritten.
A fascinating work, to which any serious researcher of Secret Societies must eventually turn, the modern-day student of history must remember the scholarly and archeological limitations of the day when it was written.
©2020 Grimerica Inc (P)2020 Grimerica Inc